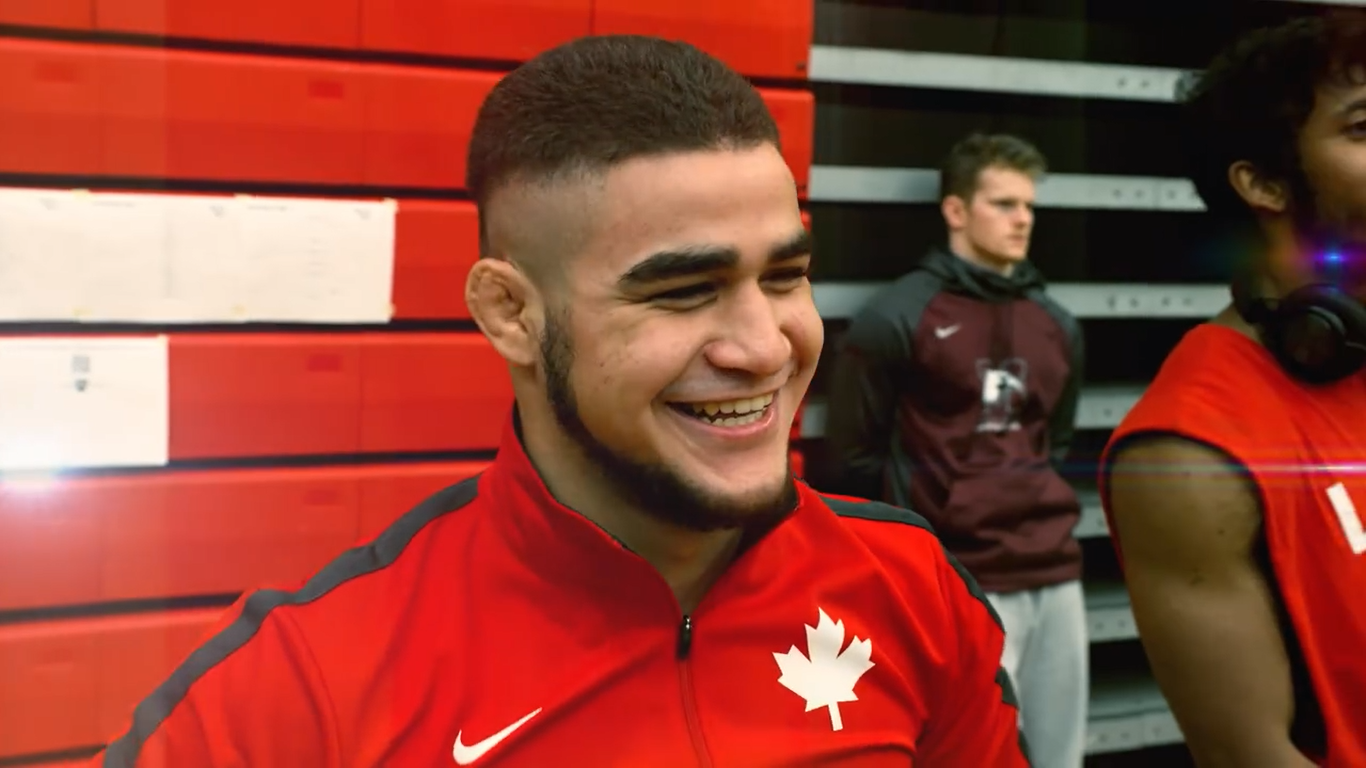 We were happy to sit down with one of Canada's top current wrestlers – Ismail Ayyoub. Team Canada was proud to have Ismail win gold for the country in the 2019 Pan-American championships. We sat down with Ismail ahead of his goal in becoming the 2020 World's champion. We asked, he shared!
Early life
I grew up in Kuwait and was always active. I played soccer, water-polo, roller skated and swam, this happened almost every weekend. Throughout grades 1-5, I always saw myself doing some sort of physical activity outside of the house. Since in Kuwait, Friday's are a day off from school so we gathered as many friends as we could to play. For example, I would go to the park and play 'malab saboon' with over 20 of my friends near the local mosque on Fridays. You can think of malab saboon as a game of soccer, but with soap and water. The field is laid down with a nylon-type fabric and gets soaked with soap and water to make a slippery surface, which made it easy to tackle each other.  
I grew up with both of my parents. I was also close with my brothers who were all older than me and I kind of followed in their footsteps. When one of them did soccer, I did soccer, when he did water-polo, I did water-polo. Not only did my brothers have a big impact on me growing up, but my cousins did as well. We would also sleep over at my cousin's house and vice versa.
Introduction to wrestling
My father decided he wanted a better life for his family, so we all applied for Canadian immigration. I arrived in Ottawa in 2013 and was in grade 5 at the time. I was never into wrestling or any martial arts while growing up in Kuwait, neither were my parents so they never enrolled me in those types of programs. I just grew up as an athlete. So, when I came to Canada, I played sports such as soccer, volleyball and basketball. I was also in bodybuilding at the time. But in 2014 when my brother was in high school, he joined the wrestling team and entered in competitions. He would usually bring home bronze and silver medals. As a younger brother, it was a little bit sad to see this because I always knew my brother as a winner, so why was he losing in this sport and not bringing home gold medals? I got around to speaking to my brother about it in 2016 and he got me interested in wrestling, so I decided to find out what this sport was about. In 2017, I tried out my first wrestling practice, and the coach completely kicked my ass! Given I have a competitive nature and hate losing, I wanted to continue practicing. Ever since then, I was part of the team and attended every practice to get better.
Competing
When I first got into wrestling competitions, my goal was to win at OFSAA (Ontario Federation of School Athletic Association), which is where the best of the best high school students compete against each other. When I saw my brother compete at OFSAA, he came home with bronze. I decided to enter it and trained really hard. In 2018, I came home with the gold. It was a really good feeling to win with gold and I wanted to continue with more competitions. Unfortunately, in 2018, I couldn't go to the Pan Ams because I was not a Canadian citizen at the time and couldn't represent the country. Getting citizenship was something I always wanted.
Citizenship
The moment I got my Canadian citizenship in February 2019, it gave me freedom. It gave me the freedom and opportunity to represent Canada and it was something I always hoped for when winning OFSAA. Once I became a citizen, it was a big relief and load off my shoulders, I could finally do what I always wanted to do.
The 2019 Pan Ams in Mexico was the first opportunity I got in represented Canada. In preparation, I had to email the Canadian wrestling office (which is near my house) my uniform size so they can ship me my uniforms and gear. They seemed to have been taking a long time in getting this back to me. I asked my friends if they got their packages and they were all sending me photos of their gear. I was getting worried because their office is right near my house and I still didn't get the package! One day, I came home from school and the package finally arrived. I tried everything on and was happy to see my family name on the back of the singlet, it was very exciting and cool. This gave me honour and responsibility while holding my family's name and being able to represent Canada.
So, in the 2019 Pan Ams, I won the gold! Going to the Pan Ams, winning, getting pictures with fans, signing autographs – all of this was an honour. To hold a country's name and for them to trust you may seem like a lot of weight on one's shoulders, but to me I don't mind it and feel it's a good thing. It's a responsibility that not everybody can accomplish, and I take great pride in being respectful and making my country proud.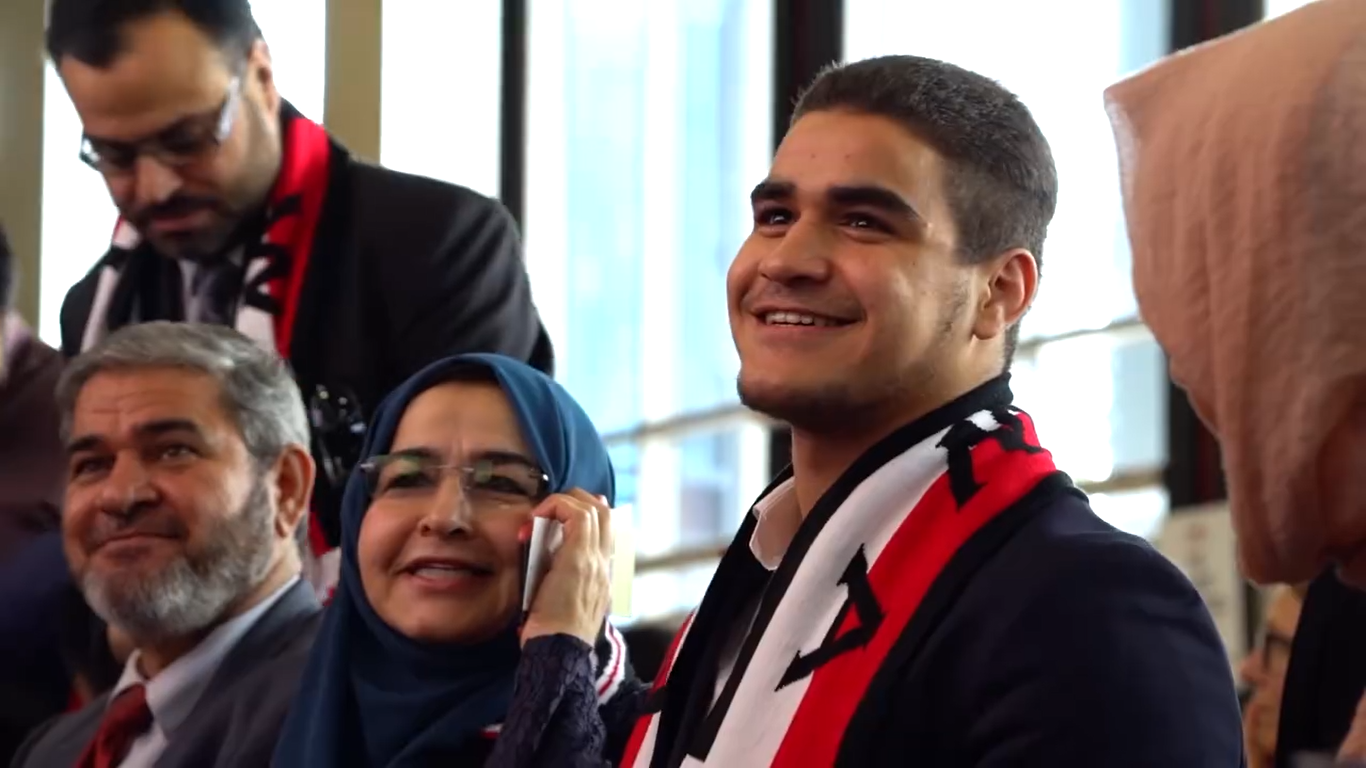 Next goals
If you give a person a dollar, he'll want 2. Same in sports. I won the Pan-Ams, but now I want to target something bigger – the World Championships. The Worlds happen every year, while the Olympics is every four years. The first step is going to be winning the nationals this year so I can earn my spot to represent Canada at the 2020 Worlds, which will be in Serbia.
A hungry lion is much more dangerous than a fed lion. You can always make it to the top, but the real question is, can you stay at the top? When you are on the way to the top, not many people know who you are. But, after you made it, people are going to know and will be preparing to take that away from you. For example, I know who my main competition is right now for the Worlds, and once I beat them, other people are going to be hunting for me. So, the question becomes how can I maintain the championship at the Worlds? I'm hoping to win the Worlds as many times as I can, along with Olympic medals every 4 years. Once I feel like I have obtained many world championships and Olympic medals, I would love to remain active in the sport, whether this is through coaching, helping out in the community or giving motivational talks to future athletes. To be honest, I'm not much of a bookworm and only go to school as a plan B in case something happens to my wrestling career. For now, 2024 Olympics is something I definitely look forward to, and I know who exactly who my opponent will be. I'll be planning for it.
Canadian culture
I really enjoy how Canadian culture is very respectful and open. People here are not close minded. For example, in schools, the respect and helpfulness between the teachers and students is phenomenal. The opportunity that Canada gives in terms of sports is also great. In Kuwait, there were not many sports being played as compared to Canada, so when I got here, I was really opened to playing everything. I never tried basketball, volleyball, handball or even yoga until I came to Canada, and I really enjoy them. There are a lot of things to do here in terms of physical activities.
During my wrestling competitions, I got the chance to travel the world and represent Canada. For example, at the Pan Ams in Mexico. I also competed in Russia, Bulgaria and USA. I feel competing and training in Canada is much better compared to the other countries I've visited. This is especially true in terms of framing an athlete's mindset and athletic development. In Canada, we don't really force our athletes to do things at a young age, which can be a downfall in the future if the athlete was never really interested in the sport. Nobody should force you into sports, it should come from your inner will. The Canadian culture does a really good job of giving opportunities to anybody who finds that will and wishes to pursue it further.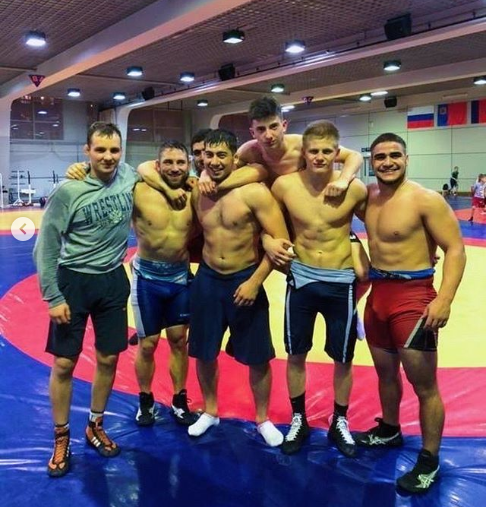 Final thoughts
In life, you can't sit around. If you want something you have to go after it, nobody is going to give it to you. Opportunities are going to be there, and you have to take them. But after you take them, can you close them, can you check it off your list? That is the question.
You should not waste your time on things that you are not interested in. Once you find your passion, go ham. You get one life, so aim for success.
"When you want to succeed as bad as you want to breathe, then you will be successful." – Eric Thomas. 
YourStory
YourStory showcases Canadian entrepreneurs, athletes and influences and their love/appreciation for Canada. Learn their story and why Canada is special to them. 
YourVisa.ca is an established Canadian immigration firm located in Toronto. Are you ready to study, work or live in Canada? Allow us to make this important transition in your life as smooth as possible. Our attention to detail and perfection produces high-quality cases with exceptional approval rates.